2 Bedroom Lodges in Kajiado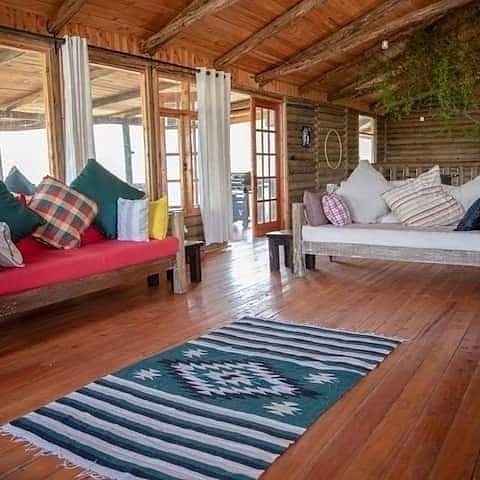 These two bedroom homes in the African bush, not far from Nairobi are set on a 16 acre private ranch in a native Maasai Neighborhood.
It is 100kms/ 2hrs drive from Kenya's capital city on the Nairobi-Namanga Highway. Its 15kms from Kajiado town. A small plunge pool is available. Enjoy the sunset views while grilling your meat (goats available in the ranch too) on the deck while having a good time with your family or friends.
The house uses solar power hence minimal electrical appliances . Mobile phones and Bluetooth speakers can however be charged using the solar system.The 2 bedroom can fit upto 4 guests and goes for only KES 16,000 / $ 160 USD per night